About Spotlight On Productions
MISSION STATEMENT
Our primary goal is to help talented, but little known, playwrights and directors find an audience to appreciate their talent. We also endeavor to bring back the fun to mounting a show. The artists need not feel as if they are alone in the process. Theater should be a fun and rewarding experience for everyone involved. When a cast and crew loves what they are doing and are having fun doing it then there is a tremendous trickle down effect from the talent to the audience itself. It is time that we put the "experience" back in Theater Experience! We mainly produce new works but, on occasion, will accept seldomly done or rare published works.


WHO WE ARE
Spotlight On Productions is a production company formed by Frank Calo in 1998 and is managed and produced by him. This will be Spotlightís 6th New York Festival under the Spotlight name.
Publicity is being handled by CalThor Productions.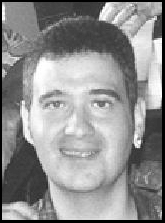 FRANK CALO: Producer/Artistic Director:
Before Spotlight On, Frank Calo was the Co-Producer of Sage Theatre Company, which produced 5 New York Festivals and had its own theater on 42nd St. from July 1998 through July 1999. In 1998 Frank produced and directed the New York and Paris production of Godís Policemen.
Associate Producers:
KEN BACHTOLD: Graphics Department
ED TABBITAS: Business Management
STEVEN THORNBURG: Publicity/Promotions
Management:
Managing Producer: SUE MARTICEK
Artistic Consultant: RICARDO CORDERO
Accountant/Business Manager: BILL BURKE
Graphic Design: STEPHEN VOUTSAS
Web Design: JONATHAN CALINDAS
House Manager: ANDREA HOFFMAN
Building Design Manager: TOMMY BARZ